The festive break is fast approaching which brings along a whole host of challenges for us all. Have a look at a few ideas of how to reduce the stress and panic that comes along with our days off.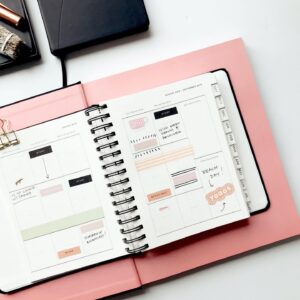 Training: Plan, Plan, Plan !
The festive period is normally when everyone tries to catch up and see their friends and family in a short period of time. This can throw your training plan out the window but you don't need to let this happen. We have the same number of hours in the day and we manage to fit our training in around our work lives, so this is easily achievable with our social lives at Christmas. Set aside five or ten minutes to have a look at your calendar and block out one hour a day for you. Make sure you take this time each day to go for a walk and get fresh air or do a workout from an app of your favourite trainer. There are a lot of apps offering 7 day free trials which are great to try whilst gyms are closed or if you prefer to stay in.
Lifestyle: Enjoy the time-off !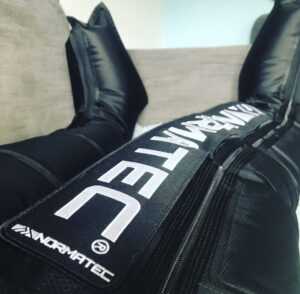 For many this time of year is when they get a few days off to rest, relax and reset. Take the time to do exactly that and give yourself time to recharge the batteries and pamper yourself. I am someone who learnt through lockdown the importance of self care and how beneficial it is. I took the time to implement a routine that not only benefits me now but will in the long term. Its nothing special I make sure that I follow a skin care routine morning and evening and once a week take the time to have a face mask. There have been many times Shaun has come home to find me sat in my Normatec boots with a face mask on and had a good giggle. Foam rollers and massage guns are a great items of recovery equipment to have and are inexpensive. You can make use of these when you are sat watching Christmas films relaxing with the family.
Diet: Indulge if you want but be prepared !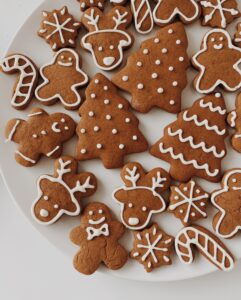 Around the holidays there are normally more social gatherings and the majority include food and drink. This is where you can get caught out if you are someone who is tracking calories and working towards a weight loss goal. Just because there are more situations where food is going to be available you do not need to exclude yourself from these events. Make sure like your training you are prepared, if it is a preset menu have a look at the options and go for the higher protein lower fat options and try and choose items that fit in with your nutritional goals. This time of year is not about saying no to the treats and enjoying yourselves it is about relaxing and allowing yourself to let go. Try to remember though to not let that treat day roll into many days or the whole festive period as it will take a lot more work to get back to where you were, trust me I have been there. This year I set myself a goal to hit before the end of the year and I will enjoy Christmas Day and the few treats here and there but I will not sacrifice all the hard work from this last year to meet my end of year goal.
Let me know in the comments below how you adapt your training and eating over the holiday period along with tips and tricks that you have learnt that help you.